Apple hogs AMOLED screen orders so Chinese smartphone makers form consortium to ensure supply
53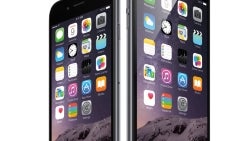 When Apple starts ordering components for building iPhones, this means big, big orders – sometimes big enough to prevent smaller companies from securing orders for their products, due to Cupertino's overwhelming demand. It has happened with Sony camera sensors a number of times. In 2015, the company was so busy handling orders for the iPhone 6c that it could only meet half the demand from its Chinese clients. Such situations drastically affect product development schedules, forcing manufacturers to downscale their output and incorporate other solutions whilst racing against the clock.
Such a conflict is very likely to occur as Apple steps up its AMOLED display orders between 2018 and 2020, a timeframe where persistent demand by the iPhone maker could prevent other companies from securing enough units for their products and negatively tamper with their plans. In hopes to offset this, four major Chinese mobile companies – Oppo, Vivo, Huawei, and BBK are teaming up to invest in China-based flexible OLED panel maker Royole. More specifically, they are forming a consortium for joint investment in Chinese flexible AMOLED production. With access to locally sourced AMOLED panels, Chinese manufacturers won't have to rely on Korean and Japanese display panel makers' production capacity.
These news provide a clear perspective on Apple's significance as a smartphone maker. Its component orders alone are basically big enough to support an entire technological industry, like display making. The company's competition is so large that its competitors don't simply have diminished chances of selling their products, their chances of actually completing said products are being reduced. Thankfully, the more resourceful among them obviously have what it takes to meet this challenge and keep their business going, albeit at heavy costs.
ALSO READ