Apple wants to know how the DOJ unlocked Farook's iPhone 5c without its help
37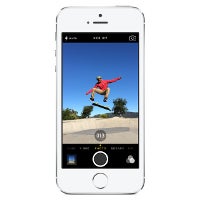 Now that the FBI was able to unlock the
Apple iPhone 5c
used by dead terrorist Syed Farook, Apple wants to know
how the FBI achieved this feat without its help
. And Apple thinks it knows how it can get that information. You might recall that last month, we told you about a case involving an
Apple iPhone 5s
belonging to
a drug dealer named Jun Feng
.
Even though Feng pleaded guilty to dealing Meth, the government still wanted his iPhone opened and the content turned over. This would satisfy terms of a search warrant received by law enforcement. However, a federal magistrate in Brooklyn ruled that he did not have the authority to demand that Apple unlock this phone. The Justice Department appealed this ruling to a district court judge. But before any ruling could be made, the Justice Department announced that it was able to unlock Farook's phone.
Apple, and other tech firms, are concerned that the unlocking technique used by the Justice Department could end up in the wrong hands. That would make personal information stored on every iPhone on the planet potentially lucrative targets for hackers; that is, until Apple closes whatever opening was employed by the DOJ. To do that, Apple needs to how the device was unlocked.
One way it might be able to find out would require the federal government to continue to pursue the request for Apple to unlock Feng's iPhone 5s. This would force both sides to turn over evidence during the Discovery portion of the trial. And it is here where Apple might be able to demand the method used by the DOJ to unlock the infamous iPhone 5c.
It is convoluted and complex, but at the end of the day all of this might help determine whether you still will be able to count on your iPhone as a secure place to store personal information.
source:
Reuters