Apple to start trial runs of an improved iPhone 5S in December, new iPad mini on tap for 2013
41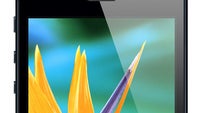 Taiwan's Commercial Times is reporting that Apple will be entering trial production of another iPhone soon, and they call it the iPhone 5S, perhaps alluding to the iPhone 4S that came after the iPhone 4 with better hardware.
The initial batch trials are said to be 50,000-100,000 units, claim the paper's sources, with production ramping up for shipments in the first quarter of next year. Now we doubt that Apple will introduce an upgraded version of the iPhone 5 so soon after its announcement, though it already broke its typical annual upgrade cycle with the
iPad 4
, releasing it just half a year after the new iPad launched.
This was necessitated by the introduction of the new Lightning connector, though, and the improvements in tablet Retina display technology, whereas the iPhone 5 already comes with the latest and greatest in-touch LCD screen and the new connector, and only has problems
keeping up with the demand for it
.
The source says Apple has been certifying different components and materials for the 5S, so that might be one more way to
address yield rates
. Alternatively, the 5S might be just an improved manufacturing method that addresses the
scuffs
and
touchscreen issues
, so there's no point speculating further until we have something more concrete.
The Commercial Times source also says that Apple is said to release an upgraded version of the
iPad mini
a quarter after it starts shipping the improved iPhone 5S, which could mean next summer.