Apple to refund iTunes season pass purchases for the Breaking Bad finale
11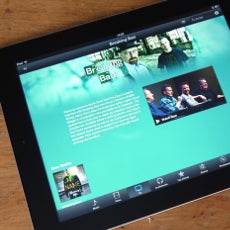 It's not really Apple's fault that AMC decided to milk the Breaking Bad TV series success by breaking the last season badly in two parts. Still, those who purchased the Season Pass on iTunes, were miffed they had to do it twice in order to watch the season finale.
Now Apple is stepping up, and will refund the Pass purchase in the form of a $23 gift card, easing the pain somewhat before the grand wrap-up this Sunday.
If you have paid twice for Breaking Bad's last season, be advised that an iTunes gift card is coming your way. Save it to be applied towards the last season of Mad Men, which is also going to be broken in two - what's up with that, AMC?
Dear Customer,

We apologize for any confusion the naming of "Season 5" and "The Final Season" of Breaking Bad might have caused you. While the names of the seasons and episodes associated with them were not chosen by iTunes, we'd like to offer you "The Final Season" on us by providing you with the iTunes code below in the amount of $22.99. This credit can also be used for any other content on the iTunes Store. Thank you for your purchase.