Apple to postpone iOS 5 and the next iPhone for the fall, focused on cloud services integration
33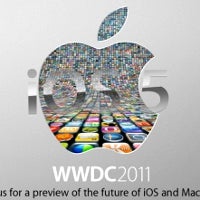 Numerous different sources in the last week or so point towards the thinking that Apple might only preview iOS 5 and possibly the next iPhone at WWDC on June 6th, but not actually announce them for release. The event is said to be mostly about iOS and Mac OS X, with no hardware component..
The reason for the delay is said to be focus on deep
cloud-based services
integration for Apple's products. An analyst from Jefferies already cut yesterday Apple's revenue estimates for this year, because of the delay, from $107 billion, to $103 billion (heartbreaking, we know).
"
Our checks indicate Apple is aiming for a significant step forward with a strong focus on integrating cloud services into the operating system.We believe this additional functionality is taking longer to incorporate than expected, leading to the next iOS launch being later this summer or fall.
", he says in the research note.
That coincides nicely with what the Japanese Apple blog Macotakara wrote the other day, that its Chinese sources say they haven't yet even begun receiving parts supply orders for the next iPhone, which, if the release was for June, should have been in full swing by now. Jefferies' analyst says Apple wants the next iPhone to jump directly on the LTE bandwagon, and have a Qualcomm chip compatible with both Verizon's and AT&T's 4G networks.
We are curious what major changes are in store for us with iOS 5, if it is forcing Apple to rewrite its usual product refresh cycle. When we combine that with the rumor that there might be a
third iPad
expected in the fall, all the action with Apple this year seems will be happening right before the holidays. Verizon's iPhone 4 buyers would have been quite annoyed if a better one was released just a few months after they got it, but now it looks like the iPhone 4 will live another day, before we move on to greener LTE pastures.
source:
Forbes
&
AppleInsider