Apple to open 20,000 square-foot retail space in Brooklyn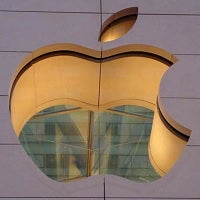 Rumors of Apple's retail expansion in New York City have been simmering for a while, and now it has been confirmed that the company will indeed be opening a location in the Williamsburg neighborhood of Brooklyn.
Brooklyn has become a rather hip location for young up-and-comers in the city, and the Bedford Avenue location where Apple just signed a long term lease will fit in just fine.
The two-story, 20,000 square-foot facility is close to the Bedford Avenue L Station too, meaning the location will attract traffic from outside the borough. Right now, the space is undergoing a complete remodeling and will be completed by April 2015. Commercial space in Brooklyn, while considerably less expensive than Manhattan, is still pretty pricey. Commercial leases in the area generally run about $200 per-square-foot, making this new location a several million dollar-per-month property. Microsoft will be paying a pretty-penny more at its
upcoming flagship store on Fifth Avenue
.
The building is brick, so the design will not be centered on an all-glass motif, rather, large arching windows will grace the store front, and the inside will be a familiar open and clean design as well.
Even better, soon there will be a Whole Foods open across the street, so Apple fans can snack out on something fresh whilst enjoying their fresh new iPhones, or iPads.
source:
The New York Post