Microsoft confirms Fifth Avenue in New York City will be site of "flagship store"
16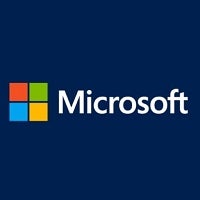 Earlier this summer, speculation started to circulate the Microsoft, whose direct retail presence is a fraction of likes of Apple, might open a "flagship" store
just down the street
from Apple's famed glass cube retail location, on Fifth Avenue, in Manhattan, New York City.
The location Microsoft had in mind is currently a Fendi fashion boutique, and Microsoft has now confirmed that it will be turning 677 Fifth Avenue into a banner bearing retail location, geared to market the latest and greatest the technology giant has to offer. Apparently, it will be more than just a store too.
According to David Porter, vice president of Microsoft retail stores, the upper-end location will be "much more than just a Microsoft Store." However, he did not provide any additional detail as to what that meant. Microsoft did say that this location has been "five years in the making."
Microsoft has about 100 actual retail stores in the United States and Canada now, but none in Manhattan, in the heart of a high-visibility location like Fifth Avenue. Fifth Avenue costs real money too, commercial rent prices in this area command anywhere from $2,700 to $3,500-per-square-foot, per-month. That puts the rent at 677 Fifth Avenue in the area of $24 million each and every month for all 8,700 usable square feet of retail space.
Conspicuously missing from the report was when the Fifth Avenue location would open. However, it did say that Microsoft will open another 10 stores in time for the holiday shopping season.
source:
The Wall Street Journal