Apple to offer paid chat for devices out of warranty as soon as next week?
25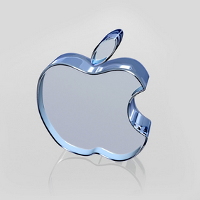 A published report on Friday cites sources close to the project, who say that Apple is about to offer paid chat to help those with a broken device that is out of warranty. Rumored to be starting up as soon as next week, those with a device still within the warranty period will be able to access free chat at
getsupport.apple.com
. Others will have to fork over a "pay per incident" fee or buy an extended warranty via AppleCare.
Online chat support had been free, although back in August, Apple posted a $19.99 per incident fee for the technical support. Still, Apple has not yet charged for the service.
Apple had to develop a new web payment system so that it could charge for the service via chat. Apple has apparently been able to figure out a secure method that involves sending users a link that will stay live for 24 hours so that payments can be made. Apple will charge $19 for troubleshooting and basic tech support, although users will have an option to ask for the fee to be waived. All exceptions will be granted until the program is launched next week, according to the sources.
Also, Apple is expected to grant the exception for all iCloud issues, and cases of accidental damage where users want to use the chat feature to set up a repair or replacement of the damaged device.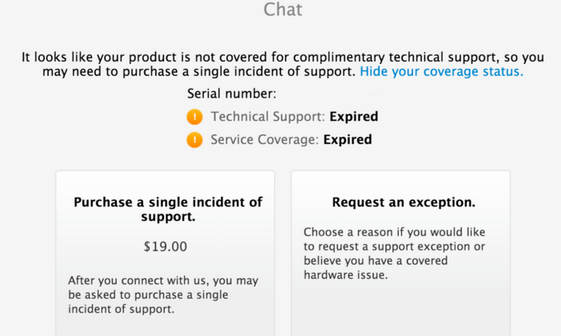 Apple will start charging for online chat support for devices out of warranty
source:
9to5Mac
via
AppleInsider