Apple to include 'Night Shift' in iOS 9.3 to make the screen easier on your eyes before bedtime
56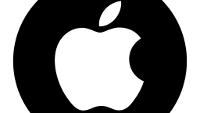 Apple says that iOS 9.3 will help you get a good night's sleep. How? Through the use of a new feature called 'Night Shift.' No, this has nothing to do with the hilarious 1982 movie that starred a pre-Cheers Shelly Long, Henry Winkler and Michael Keaton. This is a new feature for iOS users that has been developed by Apple. The tech titan cites studies that show how exposure to bright blue light in the evening can affect your circadian rhythms, making it harder to fall asleep. But Night Shift solves this problem.
The clock on your iOS device combines with geolocation data to compute when the sun starts setting in your location. By shifting the colors on the screen to the warmer end of the spectrum as darkness falls, Night Shift makes the screen easier on your eyes. This will help you get a good night of shut eye. In the morning, the colors return to normal.
DON'T MISS
:
iOS 9.3 to bring new 3D Touch shortcuts: see them here
Insomniac iPhone and iPad users will be happy to hear about this. Since
iOS 9.2 was released on December 8th
, it might not be too long before your body's internal rhythms are in sync again, helping you to get a restful sleep.
Another new feature coming with iOS 9.3 is Notes. This allows you to write secure notes to yourself that can only be accessed with a fingerprint match, or a password.
source:
Apple
via
CNET