Apple releases iOS 9.2 which fixes various bugs and adds new features
89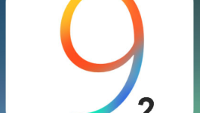 Apple has just released iOS 9.2, which comes with some various bug fixes and a few minor new features. Among the bug fixes is one that takes care of an issue in iOS 9.1 that turned off alarm settings without notice. As a result, users have overslept, showing up late for work. Others have missed important appointments. The update, which is being sent out OTA, also includes a number of new features for various apps like Apple Music. For example, adding a new song to a playlist will now allow you to create a whole new playlist.
One helpful new feature lets you load photos or videos from a DSLR to your iOS device without having to sync to a computer first. In the U.S., U.K. and Australia, Apple News has added a new Top Stories heading that will keep you abreast of what is taking place around the world. A problem that caused search results in Contacts to come up empty has been taken care of, and the latest build of Apple's mobile operating system now has Siri support for the Arabic language.
AT&T customers with a device updated to iOS 9.2 will be able to use the carrier's NumberSync Wi-Fi calling function. With this feature, AT&T subscribers can use their phone number on multiple devices, allowing them to make or take a call, and send or receive a text even when their primary phone is far away. And the new version of iOS brings a big change to the Safari View Controller. With the update, third-party Action Extensions are supported, which allows apps like 1Password to appear in the Safari View of other apps.
Also today, Apple has released watchOS 2.1 for the Apple Watch. This update includes the Siri support for the Arabic language, and various bug fixes.
The complete changelist for iOS 9.2 can be viewed by clicking on the slideshow below.
source:
MacRumors