Apple to fold iTunes Radio into Apple Music on January 28th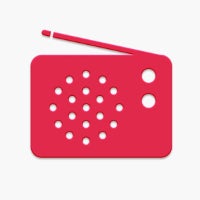 Back in June 2013, Apple introduced iTunes Radio
. The latter allows you to create your own radio stations and give thumbs up to songs you like in order to buy them. Since the service is supported by ads, Apple does not charge for it. Well, at it least it didn't until January 28th. That's when iTunes Radio will be folded into Apple Music, according to an email disseminated by Apple on Friday.
Once iTunes Radio is a part of Apple Music, you will have to subscribe to the latter to use it. Apple Music is $9.99 a month for individuals, or $14.99 monthly for a family with up to six people. Apple's iTunes Radio is only available in the U.S. and Australia. According to the Financial Times, in just six months
Apple has signed up 10 million subscribers for Apple Music
. Already, that is half the number of subscribers paying every month to use industry leader Spotify.
This doesn't mean that Apple doesn't have a free radio station for iOS users. Beats 1, Apple's 24/7 radio station, is free to listen to via the Apple Music app on iOS
and Android
.
The station features popular DJs like Zane Lowe in Los Angeles, Ebro Darden in New York, and Julie Adenuga in London. Starting on January 28th, all of Apple's radio stations outside of Beats 1 will only be available to Apple Music subscribers.
source:
Reuters