Apple Music beta for Android hits the Google Play Store
59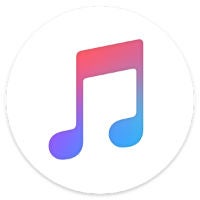 Apple has been slowly creating more of a presence for itself in the Google Play Store and now has released its third app for Android. This time around, it's an app that might find a larger potential market than its first two apps: Apple Music. The app is still technically in beta, but now Apple Music subscribers can get their music on Android devices.
Apple Music is relatively similar to most other music subscription services you can get from other companies like Spotify, Google, Tidal, Rdio or others. It will cost you $9.99 per month for an individual subscription, or $14.99 for a family of up to six people. That gets you access to a catalog of about 30 million songs, as well as videos, offline playback, intelligent playlists, and of course Beats One radio. One extra benefit is that the Apple Music app can also give you access to anything you have previously purchased through iTunes or anything you've got stored in your 25,000 song iTunes locker.
If you have been using the Beats Music app for Android, your libraries and playlists will transfer over, but early reports say you might have to completely remove the Beats Music app in order to use Apple Music.
Apple Music requires Android 4.3 or higher and appears to only support Android phones right now (the Google Play listing shows the app is incompatible with both a Nexus 9 or Nexus 10).
Now, it's just a matter of waiting to see if the reviews for the app will be useful in any way, or if it will be the same asinine troll-fest as we've seen with Apple's
Move to iOS
app and the Beats Pill+ companion app. Both of those apps have been filled with Apple hate, because obviously Internet trolls can't allow anyone to choose to use the products that they want without being shamed for it. If you do happen to be an Apple Music subscriber using Android, let us know what you think about the app, because we're interested in honest critiques and not the idiotic flame war that is inevitably on the way.