Apple to add iPhone 4S to more regional carriers on 4/20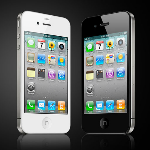 The Apple iPhone 4S has had huge sales, but no doubt the numbers are starting to slow a bit given that the handset is almost 6 months old at this point, so Apple is looking to get a boost by adding some new regional carriers to its stable of retailers.
The first regional retailer to get a hold of the iPhone 4S was
C Spire back in November
. C Spire is one of the bigger regional carriers in the US, covering Mississippi, Alabama, Florida, and Tennessee. Now, Apple is looking to add to the regional carriers with at least 6 new partners: nTelos Wireless in Virginia, Alaska Communications, Matanuska Telephone Association and GCI in Alaska, Appalachian Wireless in Kentucky, and Cellcom in Wisconsin. Each carrier will have CDMA-compatible iPhone 4S and iPhone 4 handsets, and it looks like the slated launch date is April 20th. The only exception is GCI in Alaska which will have the GSM version, and will be offering the iPhone 3Gs as well.
Maybe not the biggest markets, but it should help add to Apple's visibility, not to mention anger national carriers like T-Mobile and Cricket which still don't have the iPhone on their shelves.