Apple, the tax piñata, settles to pay £136 million more after audit in the UK
10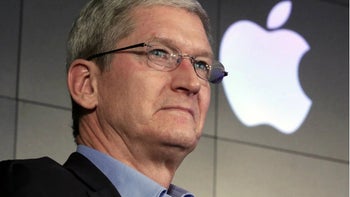 Apple, the
European authorities favorite tax piñata
, is getting hit with another bill shock, this time after "an extensive audit" done by Her Majesty's Revenue and Customs in the UK.
Apple Europe, which is the core company providing administrative, financial, marketing and other support to various Apple subsidiaries, was accused of hiding revenue by artificially lowering the price for its services to said subsidiaries.
HM Revenue and Customs calculated that Apple Europe should have paid £136 million more in taxes up to 2015, on top of everything collected so far. Needless to say, Apple says it has complied with all tax laws that allowed it to do this, but issued the following statement on the £136 million settlement it reached with the UK's HMRC:
We know the important role that tax payments play in society. Apple pays all that we owe according to tax laws and local customs in the countries where we operate. As a multinational business and the largest taxpayer in the world, Apple is regularly audited by tax authorities around the world. HMRC recently concluded a multiyear audit of our UK accounts and the settlement we reached with HMRC is reflected in our recently filed accounts.