Apple tells New York court that the FBI doesn't need its help to unlock an iPhone
40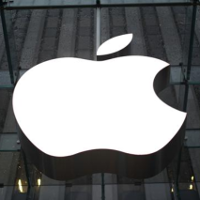 Apple didn't mince words in a document it filed for a federal court case in New York. Talking about the government's request that Apple unlock an
Apple iPhone 5s
in a case involving a drug dealer
, Apple told the court that
since the FBI has already unlocked Syed Farook's iPhone 5c
without Apple's help, "The government has utterly failed to satisfy its burden to demonstrate that Apple's assistance in this case is necessary."
Back in February, U.S. Magistrate Judge James Orenstein ruled against the government, stating that the 18th century's All Writs Act was not the appropriate law to cite when trying to get Apple to unlock an iPhone model. The All Writs Act is a statutory catch-all that allows the U.S. federal courts "to issue all writs necessary or appropriate in aid of their respective jurisdictions and agreeable to the usages and principles of law." The Justice Department has been able to get courts to agree that the act could be interpreted as saying that tech manufacturers need to unlock their devices at the government's request. Orenstein's decision, if other courts agree with his way of thinking, could be a dangerous new precedent from the government's point of view. It would make the All Writs Act useless in its efforts to get Apple and other companies to unlock their devices.
In denying the government's motion requesting a court order against Apple, Judge Orenstein wrote, "Ultimately, the question to be answered in this matter, and in others like it across the country, is not whether the government should be able to force Apple to help it unlock a specific device; it is instead whether the All Writs Act resolves that issue and many others like it yet to come. For the reasons set forth above, I conclude that it does not. The government's motion is denied."
So that is where we stand as we await a ruling on the government's appeal from U.S. District Judge Margo Brody. She will either side with Orenstein, who says that the All Writs Act is not enough to force Apple to unlock its iOS devices at the request of the feds, or she will rule that the government can still use the act to force tech companies like Apple to unlock their products.
"The government has made no showing that it has exhausted alternative means for extracting data from the iPhone at issue here, either by making a serious attempt to obtain the passcode from the individual defendant who set it in the first place—nor to obtain passcode hints or other helpful information from the defendant—or by consulting other government agencies and third parties known to the government.

While Apple strongly supports, and will continue to support, the efforts of law enforcement in pursuing criminals, the government's sweeping interpretation of the All Writs Act is plainly incorrect and provides no limit to the orders the government could obtain in the future. And that is precisely what the government seeks here: to obtain an order that it can use as precedent to lodge future, more onerous requests for Apple's assistance."-Apple's filing support Judge Orenstein's February ruling"
source:
TechCrunch