Apple sued over the iCloud trademark
7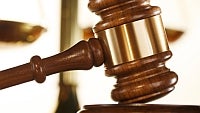 While we might envy their paychecks, we don't envy the workload of Apple's legal team. iCloud Communications, a VoIP company out of Arizona, has filed a trademark infringement suit against Apple for the use of the
'iCloud'
name. While we can't speak to merit of the suit, we imagine that Apple has their work cut out for them.
iCloud Communications has (rightfully) claimed that the introduction of
Apple's iCloud has undone any branding
that iCloud Communications has earned. They explain that this is "due to the worldwide media coverage given to and generated by Apple's announcement of its 'iCloud' services and the ensuing saturation advertising campaign pursued by Apple."
What's more, iCloud Communications is
claiming that Apple's iCloud services are similar to their own
: "The goods and services with which Apple intends to use the 'iCloud' mark are identical to or closely related to the goods and services that have been offered by iCloud Communications under the iCloud Marks since its formation in 2005."
iCloud Communications is demanding that Apple stop using the
'iCloud'
name, and deliver all physical materials containing the 'iCloud' name, so that they can be destroyed. They also demand unspecified damages from Apple's infringement. We're rooting for the little guy. But if history is any indication, iCloud Communications is in for a fruitless uphill battle.
source:
TNW
via
Boy Genius Report
Recommended Stories