Apple stockholders hold annual meeting
11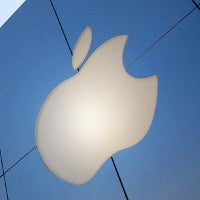 Apple's stockholders' meeting today was supposed to include voting on Carl Icahn's non-binding proposal, suggesting that Apple buy back $50 billion of its shares. But
Icahn recently withdrew the motion
, which took the excitement out of the meeting. The highlight turned out to be shareholders re-electing eight board members, including former Vice President Al Gore.
CEO Tim Cook made some interesting comments. Comparing the first OG
Apple iPad
to the
Apple iPad Air
, he called the former tablet "embarrassing." And after bragging about the all-time tech record of $171 billion in revenue that Apple brought in last year, Cook told the stockholders in attendance, "
We want to grow more. And this morning, we want to unveil some new products ...
" But Cook admitted he was just kidding, taking the air out of the room.
"We're big supporters of Apple, but lately it's just been more and more of the same. They're making billions and billions of dollars, but they need to come up with something truly imaginative and innovative, like Google did with Google Glass. Stock buybacks are not what we're looking for. We're talking autonomous cars, robots and other game-changing products we're seeing out there. I love Apple, but 2010 was the last time they showed us something really amazing. And it's now 2014, and in the meantime other companies have passed them by."
-Adam Gold, portfolio manager, Espial Capital
Many in the room didn't appreciate the joke, which reminded many of the the stockholders attending, that Apple hasn't had an innovative new product since 2010.
source:
MercuryNews
,
Bloomberg