Apple "still is Steve's company" says Tim Cook; watch the 60 Minutes piece on Apple right here
33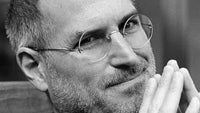 Sunday night,
a portion of CBS' 60 Minutes was devoted to Apple
. Part of that included an interview with CEO Tim Cook. When asked by Charlie Rose about Steve Jobs, Cook replied, "This is Steve's company. This is still Steve's company. It was born that way, it's still that way. And so his spirit I think will always be the DNA of this company."
Rose did compare Apple design chief Jony Ive to Jobs, saying that if anyone at Apple shares the DNA of Apple's co-founder, it would be Ive. Rose spoke with him in Apple's top-secret design lab, which had several tables covered with a black fabric to prevent anyone from seeing what was being developed.
During the interview, it was disclosed by Ive that Apple had made ten different prototypes of the
Apple iPhone 6
and
Apple iPhone 6 Plus
before settling on the the size of the phones that were released. Eventually, the talk tuned to the iPhone camera, which is the most used feature on any Apple product. Apple's Senior Director of Camera Hardware, Graham Townsend, revealed that the iPhone goes through 24 billion operations just to shoot one picture.
Also interesting were some comments made by Apple's marketing chief Phil Schiller, who admitted that Apple will design a product to compete against another Apple device. The executive admitted that this cannibalism is planned. "You need each of these products to try to fight for their space, their time with you,'" Schiller said. "The iPhone has to become so great that you don't know why you want an iPad. The iPad has to be so great that you don't know why you why you want a notebook. The notebook has to be so great, you don't know why you want a desktop. Each one's job is to compete with the other ones."
More of the interview with Cook was aired during the second part of the broadcast. He gave a reasonable explanation why there is no back door on the iPhone, stating that if a back door was designed into the handset, bad guys would have access to it too. Addressing charges that Apple pays no taxes on the $74 billion in revenue it took in overseas, the CEO stated, "That is total political crap. There is no truth behind it. Apple pays every tax dollar we owe."
"Here's the situation is on your smartphone today, on your iPhone, there's likely health information, there's financial information. There are intimate conversations with your family, or your co-workers. There's probably business secrets and you should have the ability to protect it. And the only way we know how to do that, is to encrypt it. Why is that? It's because if there's a way to get in, then somebody will find the way in. There have been people that suggest that we should have a back door. But the reality is if you put a back door in, that back door's for everybody, for good guys and bad guys."-Tim Cook, CEO, Apple
Cook reiterated a prediction he has made many times before stating that eventually China will be a bigger consumer market than the U.S. He also said that cheap labor rates were not the reason the company assembles most of its products in China. Instead, he says that it is the skilled workers in the country. Apple's CEO says that manufacturing is a skill that is a focus of the Chinese educational system.
Before the piece ended, Cook took Rose on a quick tour of Apple's new corporate headquarters, which will be the working home to 13,000 people. Natural ventilation will allow the building to go without heat or air for 9 months of the year. Most of the electricity for the building will come from solar panels.
Check out the show and additional content by clicking on the video slideshow below.
source:
CBSNews