Apple overhauls software strategy: switches focus back on quality, even if new features take more time
19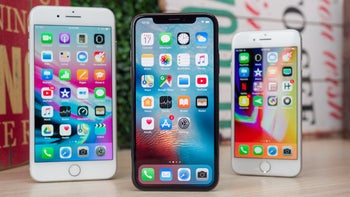 iOS 12, the new version of Apple's phone and tablet software that is expected to arrive this fall, will offer a lot new features, but at the same time, Apple has cancelled plans for others as the company is looking to fix bugs and has a renewed focus on quality and reliability over novelty. The information comes from a report by Bloomberg that claims to have inside sources.
While Apple will continue to publicly release new iOS versions every year, inside, the software team will have a new two-year plan that will allow more time for testing and it will have more freedom to push features that are not yet fully ready for next year.
What's still on track for this year and iOS 12 is a new important feature that will enable the same app to work on the iPhone, the iPad, and the Mac, a new Digital Health tool for parents to monitor the phone use of their kids, as well as further improvements to Animoji and possibly making it possible to use them during FaceTime calls.
However, some major features previously expected to launch with iOS 12 are now pushed back and are not likely to make it this year: a new redesigned home screen for the iPhone, iPad and CarPlay is the biggest delayed feature, and a new Photos app that will suggest pictures to see is also delayed.
The new software strategy inside Apple is said to have been introduced by Craig Federighi, the company's software chief, at a meeting last month.
And yes, this change that is not being announced publicly is also a quiet admission of the growing number of reports about bugs and less reliability with iOS 11 and Apple software in general.
What is interesting is that the schedule of Apple software updates differs radically from the one at other competitors like Google and its Android platform. On Android, apps can get updated independently of the big Android software version update, while for iOS the big fall release of the new version is when all apps are updated and this puts a very tight time constraints on devs.
How will this work out? It won't be long until we learn: iOS 12 - codenamed Peace - will be released this fall.