Founder of key Apple partner says he has a better plan to escape future tariffs
7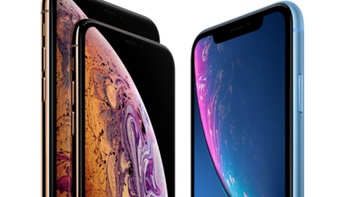 There is a good possibility that the Apple iPhone and Apple iPad will be among the next group of Chinese products to get socked by an import tax. U.S. President Donald Trump has threatened to escalate the U.S.-China trade war and add tariffs to another $300 billion worth of imports from China. The tax is paid by U.S. companies like Apple and then passed on to U.S. consumers. Some firms are eating the cost of the tax in order to keep retail prices from rising; this is what Apple is doing with iPhone cases and covers that are made in China.
Apple designs the iPhone in the U.S. but assembles them in China with a small percentage manufactured in India (mostly for local consumption), but this could change. The tech giant
is reportedly thinking about moving 15% to 30% of iPhone production out of China
to countries like India, Vietnam, Mexico, Indonesia, and Malaysia. Contract manufacturers like Foxconn, Pegatron, Inventec, Compal, and Quanta are believed to be computing the costs of moving production to these locations at Apple's request. But there are some issues; three of the firms are against such a move and Foxconn denies that it was asked by Apple to come up with a figure.
Moving iPhone production to other countries is not an easy or quick task to accomplish. Perhaps the hardest part is making sure that the manufacturing facilities have access to a nearby supply chain that can provide the factories with parts and components in the quantity and quality that Apple desires.
China aims to restart trade talks with the U.S. government

According to Bloomberg
, Foxconn founder Terry Gou has what he feels is a better suggestion for Apple. The billionaire believes that Apple would be better off investing in Taiwan instead of moving production out of China. And Gou should know all about Taiwan; he is running for president of the country. As a result, he is resigning from Foxconn.
"Speaking from the perspective of the Republic of China, I will plead to Apple to come to Taiwan. I believe it is possible."-Terry Gou, founder, chairman, Foxconn
If the U.S.-China trade war escalates and tariffs are imposed on the iPhone, Apple can't eat the cost of a 25% tax on all of the units shipped to the states. Instead, you can expect prices of the iPhone and other smartphones imported from China to rise sharply. Morgan Stanley analyst Katy Huberty says that the price of the iPhone XR will rise by $160 if the phone is taxed. Both Trump and his Chinese counterpart Xi Jinping will get together at the next G20 summit to be held next week in Japan. This morning's
South China Morning Post says
that China's economy has been stronger than expected in the face of the trade war. As a result, the Chinese can afford to take a tougher stance with the U.S., although it doesn't want to be too difficult since the ultimate goal is to restart trade talks. The trade war is based on President's Trump's interpretation of the U.S. trade deficit, which he considers to be proof that the U.S. is being taken advantage of by China.
In response to the U.S. tariffs, China is taxing $60 billion of American goods imported into the country. It also has produced an "unreliable" entities list containing names of U.S. and international corporations that China could punish. This was done to retaliate against the placement of Huawei on the U.S. Commerce Department's Entity List preventing the manufacturer from accessing U.S. parts and software.
Known as the Republic of China, Taiwan is no longer considered the one true China by the U.S. government. On January 1st, 1979, the U.S. changed its diplomatic recognition of China from Taiwan to the People's Republic of China. Thus, any products imported into the U.S. from Taiwan are not socked with tariffs.