Apple seeks patent for method to unlock your phone by identifying contacts' faces
36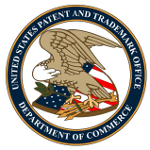 Apple has filed for a patent application for a unique way to unlock a phone by identifying pictures of people on your contact list. One or more pictures would be displayed and you would use your voice to identify them. There are different variations listed including one where the picture is shown and a number of different names are listed underneath. You would have to
select the right name
to gain entry to your device. The device owner would be able to select the number of pictures that would need to be identified to open the lock.
Face Unlock
which uses the front facing camera on a phone to recognize the owner's face and unlock the unit. However, the method had a major flaw which was that a picture of the owner put in front of the front-facing camera could fool the lock into believing that the owner was trying to unlock the phone and could allow an unauthorized person to have access to the device. That led to an additional step to prove that it really was the owner and not an image that was in front of the camera.
Asking the owner to blink in front of the camera
is one way to prove that a picture isn't being used. But a change in appearance, like the addition of a beard, can prevent the phone from unlocking.
Apple has filed a patent for its own version of Face Unlock which uses the mouth, the tip of a nose and eyes, and the distances between your facial features to determine if you are the owner of the phone.
source:
PatentlyApple
via
MacRumors