Apple seeks ban on U.S. Samsung Galaxy S III
99+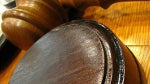 No sooner has the
U.S. version of the Samsung Galaxy S III been made available to pre-order
than Apple is back in U.S. Court trying to get the highly anticipated unit banned from sales in the States. Apple added the device to its motion to have a preliminary injunction placed on the Samsung GALAXY Nexus. Apple is on the warpath
having asked the ITC for an immediate ban on 29 HTC devices
that the Cupertino based firm claims infringes on its patents.
Apple purchased a Samsung Galaxy S III in the U.K. and is claiming that the device uses a data tapping patent owned by Apple and is one the patents that the tech titan is claiming that the HTC devices infringe on. The other patent that Apple claims the Samsung Galaxy S III infringes on has to do with
unified search as it relates to Siri
. Apple is said to be looking at some other patents including its new slide-to-unlock patent and one that covers autocomplete. The iPhone manufacturer's motion noted that
press reports say that 9 million units of the Samsung Galaxy S III have been pre-ordered
(a claim, by the way, that came from a Samsung executive), making the phone the "
the most extensively preordered piece of consumer electronics in history
." By bringing that up, Apple looks like a severely injured party.
On Wednesday, Samsung told the court that it was
too late for Apple to add the Samsung Galaxy S III
to its Samsung GALAXY Nexus motion. The Korean based firm said that if Apple wants an injunction against the Samsung Galaxy S III, it should file a new motion. Apple has asked Samsung to delay launching the device in the States until the court rules on its request for the preliminary injunction. Samsung said in response that Apple's motion would have nothing to do with the launch date of the Samsung Galaxy S III in the States.
"If Apple wishes to seek an injunction against the
Galaxy S
III, the Court should require Apple to file a new motion and allow the parties to develop a full factual record on all four factors. Accordingly, the Court should reject Apple's motion to amend its current notice of motion for a preliminary injunction."-Samsung's response to Apple's motion
source:
FOSSPatents