Apple seeks $22 million in legal fees from Samsung
69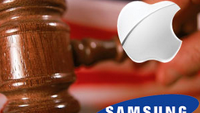 So far, Apple has spent over $60 million on legal fees to prove that its patents were infringed on by Korean OEM Samsung. In addition to the $930 million that Apple says Samsung owes it as a result of jury awards, the Cupertino based tech titan seeks partial reimbursement for the invoices from its lawyers. Apple is asking Judge Lucy Koh to order Samsung to reimburse it $15.7 in legal fees and $6.2 million for various expenses rung up by its legal team. The total of $21.9 million is barely over one-third of the amount that Apple has shelled out for its attorney fees.
Judge Koh has ordered a hearing for January 30th to discuss the request by Apple. And the lawyers on both sides will be making many more millions. Samsung has said that it would appeal
the original decision that awarded Apple $1.05 billion
, which was
cut by $450 million when Judge Koh vacated some of the award
because the first jury didn't match up their verdicts with the damages awarded.
Last month,
another jury awarded Apple $290 million in the damages re-trial
. Next year, Apple and Samsung will battle again in the next round of their patent trial with newer Samsung models being charged by Apple with infringing on its patents. And once again, Judge Lucy Koh will be presiding over the action. The first trial had almost a Super Bowl feel to it as the usual quiet courthouse was jammed with media and onlookers.
source:
AP