Apple reports record earnings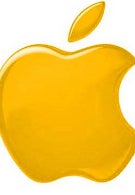 Apple rewrote its record book in the third quarter as the Cupertino based firm reported profits of $3.25 billion on revenue of $15.7 billion. During the same period a year ago, those numbers were $1.8 billion and $9.7 billion respectively. The quarter included the launch of the iPad which sold 3.27 million units during the period, and the launch of the iPhone 4 which has sold 1.7 million copies in the last 3 days of the quarter, despite connectivity issues. Apple CEO Steve Jobs said, "It was a phenomenal quarter that exceeded our expectations all around, including the most successful product launch in Apple's history with iPhone 4," said Apple's CEO, "iPad is off to a terrific start, more people are buying Macs than ever before, and we have amazing new products still to come this year."
During the three month period that ended in June, Apple sold 8.4 million iPhones, up 61% from last year's figures. One negative item came up at the conference call when it was announced that the free cases that Apple is giving away until September, to placate iPhone 4 users affected by the so-called "death-grip", will cost the company $175 million. Still, that is much cheaper than ordering a total recall of the phone which some analysts predicted would cost the company $1.5 billion. Apple's stock rose 5% after hours when the report was issued. Apple is up 20% this year and 65% over the last 12 months, bolstered by the ever growing earnings reports. Over the last three years, the company has tripled revenue and has quadrupled earnings, much of it thanks to the iPhone.
source:
DailyFinance
,
USAToday