Apple report: the company is using metals from conflict-free regions, work standards have improved
3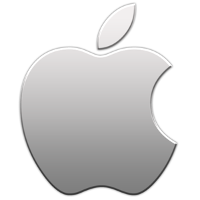 Apple released its 2014 Supplier Responsibility Report and revealed that the company's suppliers use tantalum, tungsten, tin, and gold, mined from war-free regions of the world. These rare metals are one of the key materials, used in the electronic components of nowadays' mobile devices. Tantalum, for example, is mainly used for the production of tiny, high-power capacitors and resistors.
The Democratic Republic of Congo has one of the richest deposits of such metals, however, the African country has been torn by a civil war for several years and local chieftains have made a fortune by exploiting the local population to mine precious ores. The mined tantalum, tungsten, or gold are then sold.
"Confirmed in January 2014 that all active, identified tantalum smelters in our supply chain were verified as conflict-free by third-party auditors."
- Apple's report claims.
The Cupertino giant also disclosed a list of the local smelters and refiners that cooperate with the company in order to be "clear which ones have been verified as conflict-free.
Apple's report also states that the company has educated over 1.5 million in their social rights and provided free education and development courses for more than 280,000 of its workers worldwide in 2013. In addition, 33 specialized audits have been carried out in order to ensure that migrant workers, working at facilities with "unfair treatment", are safe. Work hours in most of the factories have also been limited and adjusted to Apple's international work standards.
"Workweeks exceeding 60 hours have been a persistent problem for the electronics industry, and reducing excessive overtime remains a priority for Apple. We limit workweeks to 60 hours except in unusual circumstances. And all overtime must be absolutely voluntary. To help protect the people who make our products from working excessive hours, we track work hours weekly for over one million people in our supply chain — a program we started in 2011."
- the report states.
Back in 2011,
Apple was accused that it failed
to enforce its safety standards within some of its Chinese suppliers, which
reportedly led to the poisoning of several workers
.
source:
Apple
via
MacRumors