Latest commercials from Apple include one that focuses on an important iPhone XR feature
6
If Apple sticks to tradition, we are four months away from the introduction of the 2019 iPhone models. But that doesn't mean that the company is giving up on the 2018 iPhones. So Apple has released two new television commercials, one for the
iPhone XS
,
iPhone XS Max
and
iPhone XR
. The second spot focuses on the latter model, the "more affordable" iPhone.
The first ad is all about the encrypted iMessages that can be sent from the Messages app on iOS devices. iMessages are text, photos or videos that are sent to iOS or Macs through a cellular or Wi-Fi connection. Because of the end-to-end encryption, iMessages are private. The 60-second spot shows a woman getting a pedicure at a salon when she starts on a laughing jag that runs the length of the entire commercial. A series of iMessages that she is receiving on her iPhone sets her off. The commercial makes sense once Apple reveals the tag line: "iMessage encrypts your conversations because not everyone needs to be in on the joke." Apple has made a big deal about privacy with
CEO Tim Cook stating a number of times that Apple would never make its customers the product
. That is a shot directed at both Facebook and Google. Also, keep in mind that text (SMS) video or photos (MMS) sent from an iOS device to an Android device is not encrypted.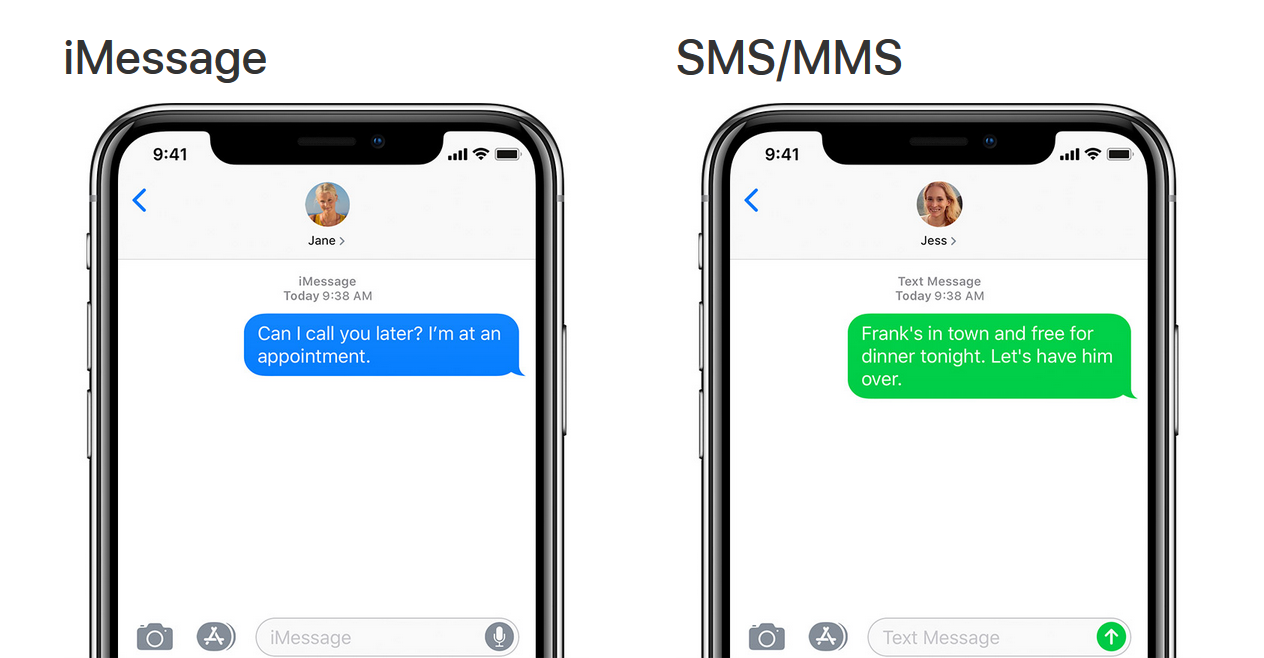 Encrypted iMessage on left, unencrypted SMS on right
The second commercial is all about the battery life on the iPhone XR. Thanks to the 2942mAh battery on the device, the iPhone XR lasts longer between charges than any other iPhone in history. The previous title holder was the
iPhone 8 Plus
. This 30-second commercial shows a parking garage attendant sleeping while his iPhone XR is streaming a sporting event. A father conks out while monitoring his crib-bound child on his iPhone XR and a woman falls asleep while playing Angry Birds on her iPhone XR. The tagline says, "You'll lose power before it will. The longest battery life in an iPhone. That's iPhone XR."
You'll probably see both of these ads interrupting your prime time television viewing very soon.