Apple releases new tutorial videos on iPhone 7's photo features
2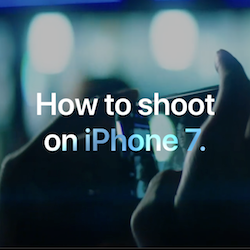 In the last few months, Apple unfolded a massive ad campaign of the picture shooting, storing and organizing capabilities of its products, and even started video tutorials on this topic. Which, let's face it, do nothing but make you itch to spend on that dual-lens camera in the
7 Plus
, or cause you to consider getting an iOS-enabled device that supports the fancy photo features.
Yesterday, Apple published not one, but two tutorial videos, this time showing off "How to Customize Memories on
iPhone 7
" and "How to Share Memories on iPhone 7". Memories is a feature in the Photos app that uses an own algorithm to put together collections of and categorize your photos and videos. Both videos show an in-interface tutorial of how to navigate within Memories and easily share your pics and videos through iMessage or social media.
Even though you can run iOS 10 on any iPhone that was released after iPhone 4S, Cupertino has once again decided to mingle iPhone 7 into the ordeal. And why wouldn't it, since iPhone 7 and its larger sibling are currently the top selling smartphones in the US?
A few weeks back, Apple published the
"Barbers"
and
"The City"
ads that promoted iPhone 7 Plus' dual-camera and Portrait Mode capabilities.
The company began uploading its "How to" videos last month and pretty much all of them are concerned with picture taking with iPhone 7 and 7 Plus. These tutorials are undoubtedly helpful for amateur photographers, who own one of the devices, and equally enticing for those, who do not. We wonder whether Apple would eventually consider tutorials on "How to save up for an iPhone 7 Plus" – we bet this one would break the views counter.
Source:
Apple
via
9To5Mac