Apple ranked world's most innovative company
99+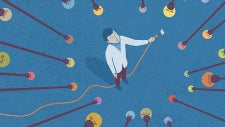 After last year it won the title of the world's most innovative company, this year Apple not only won, but actually widened its lead, according to Booz's research for Global Innovation 1000 companies.
With $2.4 billion spent for research and development, Apple is far from being the company that spends most. Samsung, Microsoft, Nokia and Google all outspent the company from Cupertino. Yet, 70% of the respondents for the study preferred to name Apple as the one where innovation happens. In comparison, Google that ranked second for innovation got only 43% of the votes.
Looking from a purely financial perspective, tech continues to lead among other industries in terms of R&D investments. Samsung spend a whopping $9 billion in R&D with its wide profile, and Microsoft was a close runner up.
One important thing to note is that this is a rating for 2011, not 2012. Check out below all the interesting statistics showing who spends how much in innovation.
source:
Booz