Apple posts video of iPhone 5S and iPhone 5C event
7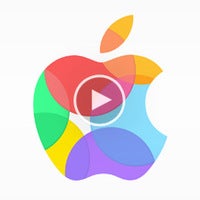 Well, that didn't take long. The iPhone 5S and iPhone 5C were announced just about an hour ago, and now, everyone who wants to witness the event on video is free to do so. That's because Apple just posted a recording of the announcement on its own web page.
Interested? Then just follow the link we have provided below. Keep in mind, however, that you may need to install QuickTime onto your PC if you're running Windows. Mac users should have no issues with streaming the video.
Of course, you might as well read our posts about the
iPhone 5S
and the
iPhone 5C
, in case you don't have the patience.
Streaming video requires Safari 4 or later on Mac OS X v10.6 or later; Safari on iOS 4.2 or later; or QuickTime 7 on Windows. Streaming via Apple TV requires second- or third-generation Apple TV with software 5.0.2 or later.