Apple patents under-screen fingerprint recognition tech that uses acoustic imaging
45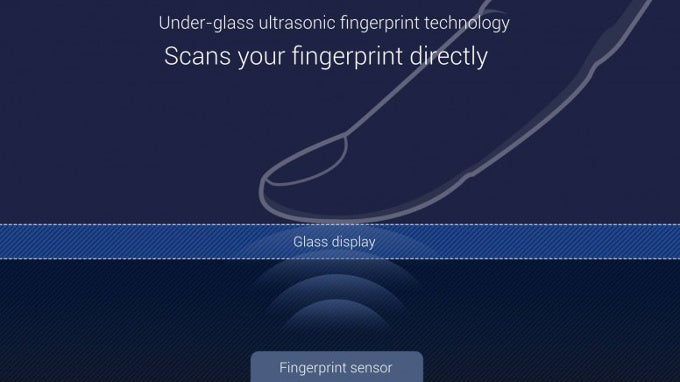 Apple's
next
next iPhone (let's tentatively call it the iPhone 9) could have a fingerprint scanner built under the display glass and it could use acoustic imaging to read your fingers. At least that is what Apple's latest patent with the US patent office reads, and the technology could well be on its way for future iPhones.
The patent details that this new sensor will not nead direct optical access to a fingerprint, so it can be placed under the display glass where an acoustic transducer should be located. A group of acoustic transducers could be placed towards the bottom of devices and send piezoelectric signals to the top, with the returning waves used for the actual fingerprint scans. Interestingly, the tiny ridges and valleys of the skin on your finger produce have different acoustic boundaries and create a unique acoustic pattern, a pulse that can be transformed into electricity and used to recognize you by the system.
Apple patents new acoustic fingerprint system that overcomes many technical limitations
However, actually designing such a system faces multiple difficulties and limitations. The needed piezoelectric components operate at higher voltages and are subject to damaging spikes of current. Apple is planning to overcome this threat via a system of integrated transducer controllers that can independently operate both drive and sense modes.
You can take a look at the detailed patent at the source link below, but it is highly technical and probably of interest to engineers and enthusiasts only.
Apple was rumored to try and use an under-glass fingerprint scanner in the iPhone 8 that should be officially announced on September 12th, but it is said to have faced difficulties and the device is now rumored to not have a fingerprint reader at all, instead relying on 3D face recognition. Here's to hoping this new acoustic fingerprint scanning technology will be ready for the 2018 iPhone 9.
Recommended Stories