Apple patent application would let your phone know if it is stolen
9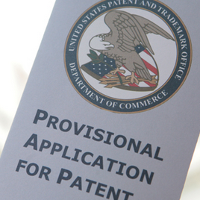 A patent application filed by Apple, could soon guard your iPhone by determining if the person currently using the phone, is the actual owner of the device. The patent, called "Generating notifications based on user behavior," would use behavior recognition techniques to determine if someone other than the phone's owner, is using the handset.
The phone would look at factors such as location, motion and input to find unusual behavior. Other factors including vocabulary, grammar, typically used phrases and even a preference to hold the device in portrait or landscape orientation, could be employed. The actions taken by whomever currently is using the phone, would be matched against an historical database. The accelerometer could even help measure a person's gait to determine if the rightful owner is in possession of the phone.
If the phone determines that it is in unfamiliar hands, it could lock down automatically until a password is entered. Additionally, a third party device could receive a notification that John Doe's iPhone has been stolen. Considering that the public has lingering fears about security in the post-Snowden world, it is questionable whether any iPhone users would want to have every motion they make recorded by their smartphone.
source:
USPTO
via
AppleInsider