Apple opens next-generation Apple Store in Memphis
15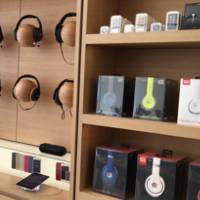 This past weekend, Apple opened a next-generation Apple Store in Memphis. It cost Apple $1.5 million for the 37-foot television display, and motorized tables designed by Jony Ive include panels that flip open to reveal USB ports and electrical outlets. Eventually, all Apple Stores will display these new tables.
Wooden shelves adorn the walls forming a section of the store known as the Avenue, where consumers can try on headsets and sample other accessories. Apple retail chief Angela Ahrendts says that she is trying to get this part of the store to convey the feeling of window shopping on a sleepy street in a small town.
The main attraction though, is the aforementioned 37-foot television with a high-res screen and an edge-to-edge display. Apple will show promotional videos and commercials on the glass.
Apple Store, Saddle Creek is located at 2031 West Street, Germantown. Check out some pictures of the store's interior by clicking on the slideshow below.
Apple's next-generation store launched last weekend in Memphis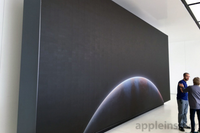 source:
AppleInsider