Apple now has more cash than the federal operating balance, and most among the US non-financial firms
94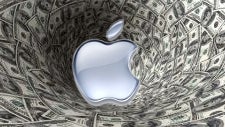 With the $76 billion in cash amassed mostly since the iPhone introduction in 2007, Apple now has more money to play with than the current US government operating cash balance of $73.77 billion. It would be cruel to mention that Apple also holds no debt, whereas the US public finances are... well, the debt ceiling soap opera continues unabated just a few days before the arbitrary deadline of 8/2, set by the trusty Tim Geithner.
Not only that, but it seems that Steve Jobs's pride and joy company has the
most cash out of each and every non-financial US company
, i.e., those that actually produce something instead of moving digital money around with clicks of the mouse, and whose cash pile is mostly collateralized, i.e. phony.
In fact, just in the last quarter, Apple added $10 billion to its reserves,
more than Google's entire revenue stream for Q2
. Not bad for a company that makes consumer electronics and software, so we can't help to wonder what the US economy would look like if it wasn't for the Silicon Valley.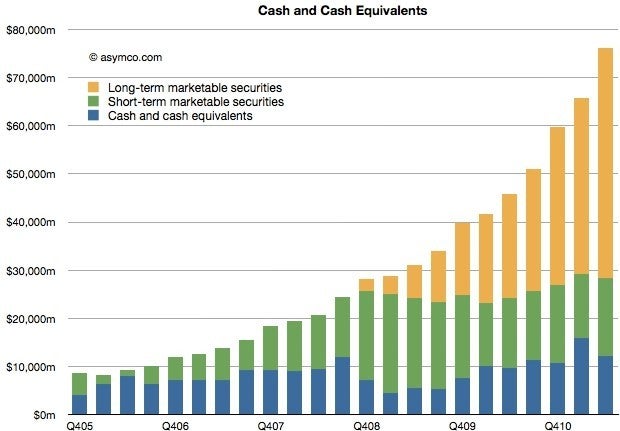 While the Valley giants Apple, Google and Microsoft are all trying to pay as little taxes as possible, this is true for any other big US firm out there too. After all, why mostly sponsor Wall Street with your hard-earned cash, unless you get some sort of t
ax amnesty to bring the money sitting in offshore accounts back home
, as Apple and others are lobbying for.
The biggest downside is that the jobs that produce those gadgets or IT services have mostly gone overseas, so the fact that Apple has so much disposable cash is of little comfort to many.
A pending question is what is Cupertino planning to do with this money, after it conquered the world of mobile, and is well-positioned for the post-PC era, as Steve Jobs loves to call it. There have been many rumors about an Apple TV set, powered by iOS and iTunes, which will no doubt play well with your iPhone and iPad, if true, so that's another venture for which the cash war chest might be opened.
via
DailyTech
,
AppleInsider
&
BizJournals