Apple no longer among the twenty most trusted corporate names
38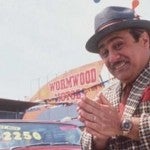 ranked at number 21
for 2012. But the company ranked inside the top ten at its peak, and has been dropping since. The list is put together by the Ponemon Institute and was led in 2012 by American Express, Hewlett Packard, Amazon, IBM and the U.S. Postal Service. Mozilla was ranked number twenty, just ahead of the Cupertino based manufacturer. 100,000 people were approached to take the survey with only 6,704 responses that could be used.
Back in 2009, Apple finished at number eight, slipping to 12th place in 2010 and hitting 15 the following year before dropping out of the top twenty for 2012. Last year, Apple did have some issues related to privacy. One app,
"Path," was uploading users' address books without their permission
. That led Apple to change its privacy policy, requiring express consent from a user before an app could obtain contact information. Apple also developed a new tracking tool for developers that lets them collect location data and preferences
without collecting information
that could identify the user. One iOS app, Clueful, which can detect when mobile software is taking private information, found that 42.5% of 65,000 popular iOS apps collected personal data without encrypting it and
41.4% can access user's locations without permission
. 18.6% could obtain a user's contacts list and address book.
source:
AppleInsider