40% of iOS apps invade your privacy without permission, reveals app before getting pulled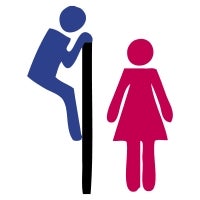 Clueful
–
an iOS app made by Bitdefender that could detect mobile software invading your privacy, was made available for download from the App Store. Over time, it analyzed over 65,000 popular iOS applications and revealed that 42.5% of them collect personal data without encrypting it and 41.4% track the user's location without obtaining permission to do so. In addition, 18.6% of the analyzed software could access all contact details the user's address book without the owner's knowledge.
Bitdefender developed Clueful so that it could expose
"
the lack of insight into iOS app privacy"
as users are supposedly not provided enough information as to how their personal information is being used. Sure, most of the data these apps collect is technically not used in a harmful way. It is usually obtained so that the ads being displayed by apps match the user's location and preferences. Yet every once in a while, it turns out that even popular apps do not prioritize their users' privacy as much as they should,
the recent case with Path being a good example of that.
Interestingly, Clueful is now nowhere to be found on the App Store as it has been pulled by Apple. What is the reason behind Cupertino's decision to remove the software remains unclear.