Apple may stop selling Fitbit in its stores
14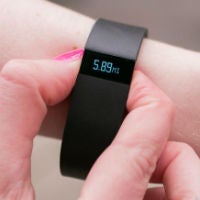 Any other time of the year, and a report that Apple might stop selling Fitbit in its stores would be something that breezes in and out of the newsroom. We would simply assume that Apple doesn't want to be selling devices that compete, even peripherally, with its own Apple Watch. However, right now is not just any time, because this could be a reaction to news from last week.
Just last week, news came out that Fitbit
did not have any plans to integrate
its wearable fitness trackers with Apple's HealthKit, because the company didn't see the value in doing so. Fitbit users quickly jumped into the forums to call for Fitbit to add HealthKit support, but the message had already been sent from Fitbit. It is certainly possible that Apple leaked the idea that it might stop selling Fitbit in its stores in order to pressure the company into supporting HealthKit. This idea is underscored by the fact that Apple also sells wearables from Nike, Jawbone, Withings, and Wahoo, all of which have added HealthKit support, and none of those devices have been rumored to be removed from Apple Stores, yet.
We'll have to keep an eye on this story, because if the idea really is that Apple doesn't want to have cheaper fitness tracking options sitting next to its relatively expensive Watch in stores, then we should see reports of Apple dropping other wearables from its shelves. If Apple only targets Fitbit, the story could be very different.