Fitbit has no plans to integrate with Apple's HealthKit, users riot
8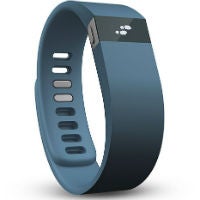 When Apple first announced HealthKit, it sounded like a potentially revolutionary app. The idea of having your tracked health data shared directly with your doctor with alerts for potentially aberrant readings? That could change healthcare quite a bit. Of course, that plan relies on one very fickle thing: support from third parties (at least until the Apple Watch is real). This is a lesson that Google has learned many times, but Apple hasn't had as much history.
But, HealthKit has received its first big blow recently, because Fitbit has said that it won't be adding compatibility for HealthKit. Fitbit is the most popular activity tracker brand on the market, with a number of wearables, but in a forum post it was made clear that HealthKit isn't in the plans:
We do not currently have plans to integrate with HealthKit. It is an interesting new platform and we will watch as it matures, looking for opportunities to improve the Fitbit experience. At the moment, we're working on other exciting projects that we think will be valuable to users.
Of course, the case isn't exactly shut on this. The forum moderator said that the company is open to reconsidering, but it needs to be convinced first. So, the question was put out to the community, asking what they would want out of HealthKit integration, and why they see it as being worthwhile. If you're a Fitbit user and you want deeper iOS support, you're going to have to appeal to Fitbit on this one.
If you check the source, users have already flooded the comments. As of this writing there are 41 pages of comments, most in favor of HealthKit support, and over 600 votes for integration. The general response is that users want a unified solution and if HealthKit can be that solution, developers should jump on board. We'll have to see what Fitbit's response will be.