Apple kills Chomp for Android
68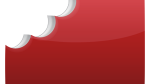 We knew it was just a matter of time after Apple acquired Chomp that the app would be removed from Android, and that day has finally come. The app discovery service had been on Android for a while, and was quite an impressive app.
The service was built by a team in San Francisco, and it found a good home pretty early on in its life, both in the Android Market (as it was known then), but also as the service powering
Verizon's Android app store
. Chomp was one of the better recommendation engines out there, but also simply a really good quality search service (actually better than the Android Market search at the time), and so back in February,
Apple acquired the company
, and we can assume that the plans are to fold in the technology to the iTunes App Store.
It seems that those additions to the iTunes App Store may be happening fairly soon, because the Chomp website now only searches apps for iOS, and the Chomp app has been pulled from the Google Play Store. It seems odd that the app still exists for iOS, since normally Apple would flat out kill the service and focus on adding the functionality to Apple's product, but maybe Tim Cook has more of a plan here that we don't see yet.