Apple is so obsessed with security that it puts people to work on fake projects until they prove themselves
17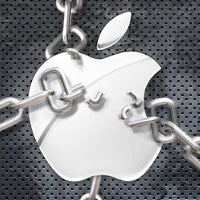 Here's an interesting little extract from an apperance by Adam Lashinsky,
author of the book "Inside Apple"
, revealing the details about Apple's obsession with security. Cupertino is known for having rigorous interviews with wannabe employees, but even when they pass them, not all of them are immediately trusted. Some of the employees are actually put on fake projects for months on end until they prove their reliability, a snippet of the Q&A reveals.
"A friend of mine who's a senior engineer at Apple, he works on -- or did work on -- fake products I'm sure for the first part of his career, and interviewed for 9 months. It's intense,"
a former Apple engineer said.
Here's another interesting part of the exchange:
AM: Even [Apple CEO] Tim Cook has so much charisma that he could certainly be our next president. I can say that very, very confidently.AL: You mean of the United States?AM: Yes.AL: The only thing I would disagree is I don't think he has the political chops to put up with the BS that politicians have to put up with.
Additionally, the atmosphere at Apple would allegedly not allow much of a display of one's ego.
"For 14 years there was

only one ego

that really mattered at Apple, and that was Steve Jobs's,"
Lashinksy stressed.
Check out the interview below and let us know about your opinion - this strategy s obviously working for Apple but would you be willing to work for a company under such conditions?