Apple is now the biggest chip buyer in the world, beating Samsung
15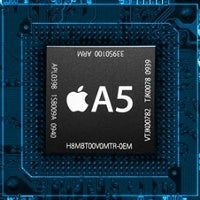 Apple is now the
biggest chip buyer in the world
, trumping previous chip hungry champion Samsung. Apple spent $17.3 billion on semiconductors last year, surpassing Samsung's spending of $16.7 billion, according to Gartner.
Cupertino enjoyed a huge growth in chip orders in 2011, growing orders by 34.6%, the most in the top 10 of chip makers. Apple's overall share now stands at 5.7% of all chip spending, while Samsung and HP were runners up with 5.5%.
Not surprisingly,
Nokia
was the biggest loser in 2011 chip purchases. The Finns, which are still the world's largest phone maker by volume, had their chip spending slide 20.1% and losing one position to become the fifth largest chip client.
"The major growth drivers in 2011 were smartphones, media tablets and solid-state drives,"
Gartner analyst Masatsune Yamaji said.
This means that those who did well in the mobile market basically needed more chips and those companies are Apple, Samsung and HTC. Nokia and LG didn't have a knock-out year in mobile in 2011, and respectfully had less orders for chips.
Apple's huge semiconductor needs actually spurred rumors about the company building its own chip factory in Israel, where it can unite with recently purchased SSD experts Anobit.