Apple is having a hard time with its competition on the vast Chinese market, latest IDC data reveals
15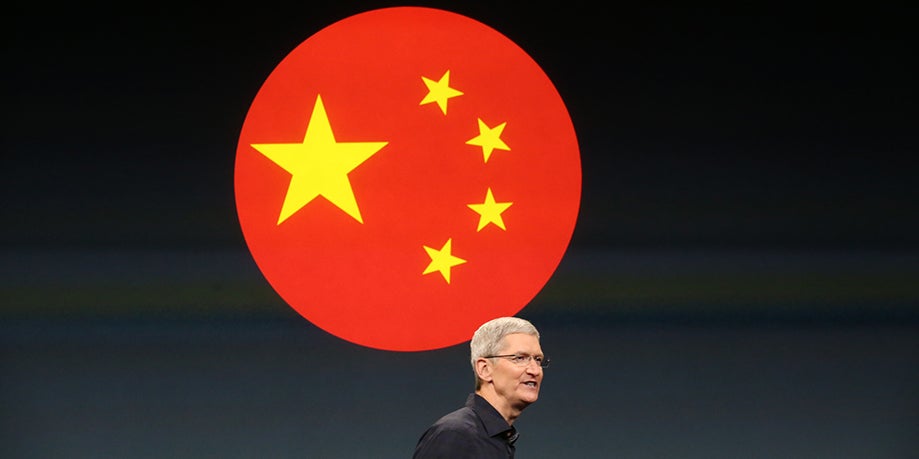 Apple is slowly but steadily deciphering the mysteries of the saturated and rather competitive Chinese smartphone market as the latest quarterly data from IDC shows Cupertino growing 0.6% year over year and claiming some 7.7% of the market in Q3 2017. With 8.8 million iPhones sold for the time period, Apple is currently the 5th key player locally, trailing behind Huawei, Oppo, Vivo, and Xiaomi. One thing that could make a difference is the
iPhone X
, which is already being sold in China and will affect Cupertino's next quarterly results.
Huawei continues its reign at the top with 22.3 million devices sold in Q3 2017 and is quickening its pace with a solid 23.4% growth in comparison with the same accountable period in 2016. This noteworthy rise can be attributed to increased and more aggressive advertising in China, which seems to be working out just fine. Truth be told, Huawei is big in China and we can't see it toppling that easily, especially with its new high-end Mate 10 and Mate 10 Pro making their baby steps on the local market - the sales of these two will affect the company's next quarterly results.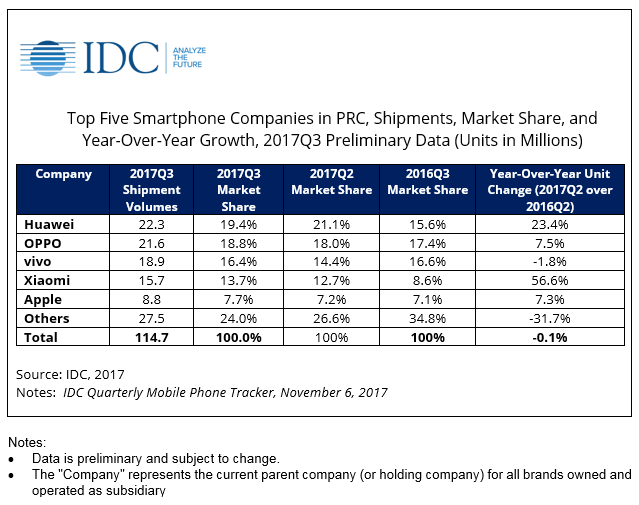 IDC breaks down the Chinese phone market for Q3 2017
Close second comes Oppo with 18.8% of the market and 21.6 million devices sold, scoring a humble 7.5% YoY increase of its market share. Third comes in Vivo with with some 18.9 million devices sold, 17.6% market share, and a slight 1.7% decline. The big surprise comes from Xiaomi, which scores an enormous 56.6% increase of its market share thanks to the sales of 15.7 million devices. Similar to Huawei's, this spike is courtesy of increased marketing and sponsorship spending, which is obviously giving fruit.
If these trends continue, we should probably see Xiaomi get dangerously close and even surpassing Vivo, while Oppo could potentially take a sprint for the first spot. Of course, this spells bad news for Apple, which is literally the odd one in the bunch.