Apple is awarded patents for a thinner speaker system and a fabric that can be used as a display
25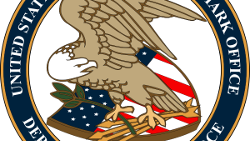 A patent application filed by Apple back in 2014, could pave the way toward the use of a smaller speaker inside future iPhone models. The result would be a thinner iPhone. Apple received the patent (No. 9,525,943) today for its
Mechanically actuated panel acoustic system.
The technology will allow Apple to offer Hi Definitionsound on a device, but without requiring micro drivers. This would save plenty of space allowing iPhone users to have their cake, and eat it too. Apple already employs somethingvery much like this technology on the 12.9-inch
Apple iPad Pro
, but also uses micro drivers on the tablet as well.
With the design, small sub-panels are divided by backing frames allowing each one to have a different resonant frequency. Voice coil motors and magnets produce the movement necessary for the sound to be generated. If Apple does employ this in upcoming iPhone models, it could open up some space for a heftier battery, one of the big wishes that iPhone users have been seen speaking to Santa about for a long time.
A second patent, No. 9,521,885, was awarded today to Apple for a Woven Display. This patent covers a method that allows light transmissive fibers to be woven inside fabric; this creates a display that could be used in conjunction with a device like the Apple Watch. The fabric could also be used as material to house an electronic device.
source: USPTO (
1
), (
2
) via
AppleInsider