Apple reportedly investigated the iPhone supply chain in China, but found no evidence of wrong doing
42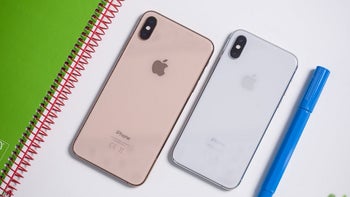 According to a report in today's Wall Street Journal
, earlier this year Apple investigated its supply chain, looking for misconduct among its suppliers. The U.S. based tech giant reportedly shook up its suppliers in China by looking for evidence of kickback schemes and bribes. The investigation also rattled Apple's own employees in China since any indication of wrong doing could have involved the company's own employees.
Suppliers that were in Apple's crosshairs still provided the tech giant with parts, which was in Apple's best interests. Finding a new supplier for iPhone components on such short notice would have been hard to do. As it turned out, no supplier had to be dropped; Apple told the
Journal
that it found no evidence of kickbacks or bribes. Still, an Apple executive involved in the procurement of parts and two junior-members of the supply-management team in China left the company in May. According to people familiar with Apple's probe, this was around the same time that Apple started to sniff around one supplier, questioning it about possible kickbacks paid to Apple employees.
Back in 2010, an Apple global supply manager named Paul Shin Devine was accused of receiving over $1 million in kickbacks from six Apple suppliers in Asia. In the U.S., he was arrested, and after admitting to receiving the money from the suppliers, he was sentenced to a year in prison. He was also ordered to pay $4.5 million in restitution
"We have over 2,300 operations employees in China and, while misconduct issues are rare, we take any allegations very seriously and investigate each one thoroughly"-Apple spokesman
Apple's in-house rules prevent its employees from accepting gifts and meals from suppliers.
Apple also has a code of conduct for suppliers
, which is posted online. It states the company's positions on a number of issues from how suppliers treat their work force (no discrimination and harassment is allowed) and notes that Apple will come down hard on suppliers who use underage labor and overwork and underpay employees. In addition, Apple writes that suppliers "shall not engage in corruption, extortion, embezzlement, or bribery to obtain an unfair or improper advantage." Still, with the amount of money at stake, Apple must wonder if the temptation is too much for some suppliers and employees.