Apple iWatch to come in 2 sizes using flexible OLED display with sapphire, allow mobile payments via NFC
40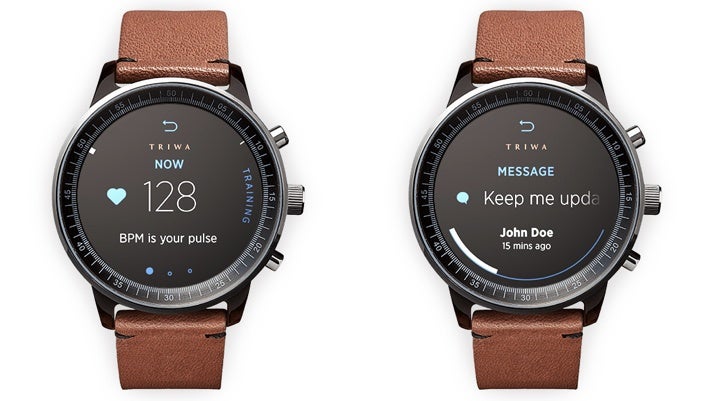 An iWatch concept
The Apple iWatch will sport a flexible OLED display and NFC connectivity that could enable its use for mobile payments as a sort of a digital wallet, according to reports by the New York Times and the Wall Street Journal.
The information arrives five days before the expected
official unveiling of the iWatch on September 9th
, and appears in the publications Apple has traditionally trusted to to lift the cover off its upcoming devices just slightly and raise excitement about the upcoming event.
Apple iWatch: two sizes, flexible screen, sapphire-covered
So what will the iWatch be? The New York Times tells us that the wearable will come in two sizes (earlier today, we heard about a
1.3", Pebble-sized iWatch, and a larger, 1.5" one model
, both likely rectangular) and have a flexible screen protected by sapphire glass, and it will use wireless charging. Apple has allegedly even considered solar charging for the iWatch, but has eventually opted for wireless instead.
Moreover, for the n-th time, we're hearing that the wearable will be able to record health and fitness signs like heart rate, plus it'd be able to count the steps you've taken throughout the day. This might seem mundane, but the focus here is on the tremendous accuracy of those measurements: Apple has reportedly "put an enormous amount of time and money" to have the sensors tracking "much more accurately than existing fitness devices". All of that data will be pushed to Apple's HealthKit app, and the iWatch as a whole will make good use of the 'continuity' concept and the newly announced Handoff feature for data sharing.
iWatch to feature NFC: a digital wallet?
The other big news about the iWatch, coming from the Wall Street Journal, is that it will support a near-field communications (NFC) chip, most likely for mobile payments. We've already reported news about Apple collaborating with American Express, Visa, and MasterCard for an iPhone-powered payment system, but the exciting news is that the iWatch is also joining this ecosystem. Many others have tried to kickstart mobile payments and Google had it as early as in 2011 with the Nexus S, but the feature never gained wide-market acceptance.
NFC's use, however, is hardly limited to just mobile payments: you can use a device like an NFC iWatch instead of your subway card, just swiping it to grab a ticket, or for turning on lights, or easier pairing with devices. Speaking of lights, an NFC-enabled iWatch is also something that would enable Apple to move into home automation.
Apple plans to start accepting pre-orders for the device way before it actually arrives on the market. Expectations are that the iWatch release date will be in 2015, despite earlier promises by Apple CEO Tim Cook to bring a new category of devices this year.
source:
WSJ
,
NY Times
(paywalled)