Apple iPhone user sues Apple over iOS 7 download
91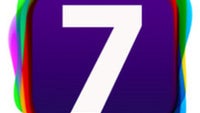 Poway, California's Mark Mencher is so upset about iOS 7 that he is suing Apple over unwanted downloads of iOS 7 onto his familiy's gadgets. The complaint was filed in small claims court and named Apple CEO Tim Cook as defendant. The suit seeks the removal of the iOS 7 install file. This file is installed on Apple's mobile devices automatically once a model has power and is connected to a Wi-Fi signal. The install file helps load iOS 7 on a Apple mobile device, but not without some interaction done by the device's owner. Every time that the phone or tablet is restarted, the owner is prompted to install iOS 7
Once iOS 7 is loaded on an Apple iPhone or Apple iPad, it cannot be removed
even if the parallax effect is making you dizzy and sick to your stomach
. Mencher, like many others, is upset that the updating process starts out being automatic with the install file. Once the update is complete, there is no way to downgrade back to iOS 6. Going from iOS 5 to iOS 6 also started automatically, although that update didn't change the look of the OS. According to analytics firm Mixpanel, Apple's latest iOS build is on 72% of Apple's mobile devices, the fastest adoption of any version of Cupertino's mobile OS.
"Apple's disregard for customer preferences in relation to iOS7 is corporate thuggery. Steve Jobs was reportedly rough on company employees in pursuit of happy customers, but Tim Cook apparently cultivates a culture of contempt for customer satisfaction in pursuit of corporate profits. It is a policy that will eventually fail."
-Mark Melcher
The new UI on iOS 7 eliminates the bright, glossy colors of iOS 6 and replaces it with a flat, pastel like look. In addition, the skeumorphic icons, such as a well-worn leather book cover,
were replaced with a more modern look
. Mencher's suit follows up on a complaint he made with the Better Business Bureau last month. He is seeking the removal of the installer file as well as $50. Mencher said that he also might move the law suit to a higher court and could expand it to class action status.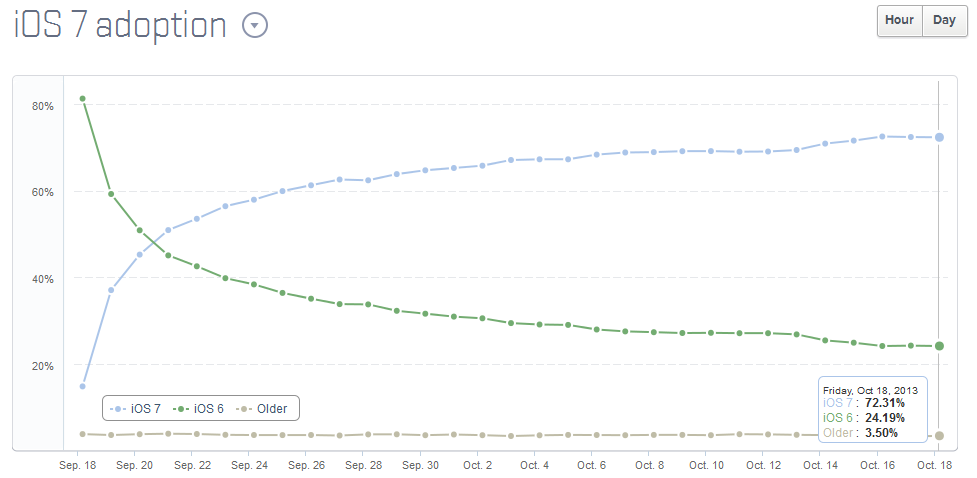 iOS 7 is installed on 72% of Apple's mobile devices
source:
Mixpanel
via
CNET