Apple iPhone top smartphone in UAE, but Nokia leads among all handsets in the region
11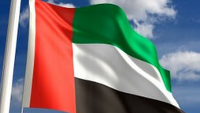 In the oil drenched UAE, one of the richest regions in the world, smartphones represented 51% of the mobile handsets registered on UAE networks. That represented a gain of 10% last year and 5% in the fourth quarter alone. The top smartphone in the area, with 3% of the total registrations, is the
Apple iPhone 5
. On the heels of the iPhone 5 is the
Samsung Galaxy S III
with a 2.6% share of activations.
After the iPhone 5 and Samsung Galaxy S III, the
Apple iPhone 4s
is the third most popular smartphone in the area with a 2.3% share of activations. That model is followed by the
Apple iPhone 4
with a 1.8% slice of the pie. The old school
BlackBerry Bold 9900
and the
Samsung Galaxy S DUOS
are both next with 1.7% of the UAE market.
Taking all handsets (not just intelligent ones) into consideration, Nokia has a majority market share in the UAE with a whopping 51.5% share. We do have to point out that this number has actually been declining. Samsung is next with 17.9% of all handsets in the region followed by BlackBerry (9.0%), Apple (8.4%), LG (0.9%), HTC (0.7%), Huawei (0.5%) and Sony (0.3%). Apple and Samsung showed growth in Q4, while BlackBerry and Nokia both had declining market share during the period. The top three handsets in the fourth quarter included the Nokia 101/1010 (3.9%), the Nokia 1280/1282 (3.6%) and the iPhone 5 (3.0%).
From October 1st through December 31st of last year, Apple iTunes was among the most visited application websites. Facebook and Twitter were the top social networking messaging sites with market shares of 84% and 13% respectively.
source:
TRA
via
FierceWireless