Apple shipped 11.4 million fewer iPhones last quarter: Strategy Analytics
26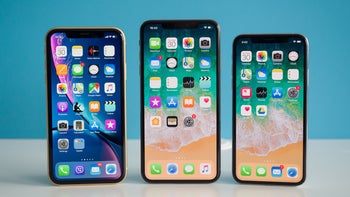 While Apple did confirm earlier today that
iPhone revenue was down
a considerable 15% year-on-year during fiscal Q1 2019, the Silicon Valley giant didn't disclose exact iPhone sales figures. But now some light has been shed on the matter.
According to new
data
shared by
Strategy Analytics
, Apple sold an estimated 65.9 million iPhones during the October to December quarter. If accurate, this figure represents a pretty large drop of 11.4 million units versus the 77.3 million iPhones that were sold a year prior.

As a result of this decline in iPhone sales, the revenue generated from the lineup of devices was down a whopping 15% or $9 billion during the period to $52 billion. It was this that led to Apple's large dip in performance throughout the quarter – the company earnt $84.31 billion, down from the record $88 billion achieved twelve months earlier.
While the majority of the revenue shortfall was to weakness in the Chinese market, Apple's CEO Tim Cook also admitted earlier today that the 2018 lineup's pricing had played a role. Because of this, the Cupertino-based firm announced that it would be
lowering iPhone prices
in certain markets in the hope of boosting sales.
This move will likely eat into Apple's short-term profits slightly but should prove largely beneficial in the long run. After all, the company's future relies quite heavily on its growing Services business, which itself is built upon Apple's active device base which included
over 900 million iPhones
as of December 2018.