Apple iPhone sales up fourfold in India
31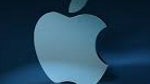 Thanks to some pricing promotions used by Apple in India, sales of its iconic smartphone
are up 400%
in the country. Sales, which used to measure 70,000 to 80,000 units per month in the country, have surged thanks to the use of an installment plan and other retail strategies put into place by the Cupertino based company. Last month, we told you how
sales of the iPhone had tripled
in India during one week.
The smartphone market in India has usually been filled with low priced handsets with expensive models out of the reach, financially, of most consumers in the country. The latest stats though, show that the Apple iPhone
has a 3% share
of the Indian smartphone market. Apple has achieved this share by offering the
Apple iPhone 4
and
Apple iPhone 4S
on an installment plan where a buyer would put down a small down payment and payoff the balance monthly over 6 months or 12 months. In addition, Apple has been discounting the models by 4% to 9%. According to Credit Suisse analyst Sunil Tirumalai, "
Within a few months, our discussions with handset retailers indicated that iPhone sales went up 3-4x, forcing companies to respond
."
Last month, Apple announced a further 18% discount on the Apple iPhone 4, essentially allowing the phone to be purchased with
no down payment
. This has resulted in a discount of 23% to 27% for the device in the country. The EMI (Equal Monthly Installment) plans have put the Apple iPhone 4 ahead of the
Apple iPhone 5
in sales in the country. It also has Apple thinking more seriously about offering a low-cost version of the Apple iPhone 5 in emerging markets like India.
source:
AppleInsider