Apple accused of anti-competitive behaviour in Egypt, given 60 days to resolve issues
13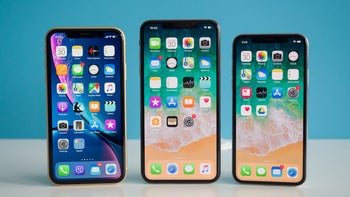 Just one day after Apple was dealt a pretty big blow in China – Qualcomm was granted
a preliminary injunction
against the brand – the company is once again facing further issues. But this time, the problem
lies in Egypt
.
Apple's iPhones have never been the cheapest smartphones on the market but this year the company has raised its prices to previously-unseen levels across the globe. One of these markets is Egypt, where the Egyptian Competition Authority (ECA) feels
Apple
has placed "unfair restrictions" on local distributors.
As it stands in the country,
Apple's iPhones
can only be purchased through a number of official sales channels. This, according to the local authority, is designed to limit competition and is why Apple has been able to maintain such high prices in the market. For reference, an
iPhone XS Max
512GB can be purchased for $1,668 in the neighboring United Arab Emirates. But in Egypt, the flagship device costs a whopping $1,983.

As a result of these findings, which were determined by a two-year investigation, the ECA is ordering Apple "remove any restrictions on the ability of a distributor" to sell iPhones in Egypt within the next 60-days. If the Cupertino giant fails to do so, the ECA will proceed with legal action.
Recommended Stories