Apple iPhone works after getting wet in the Pacific Ocean and saves 8 lives
28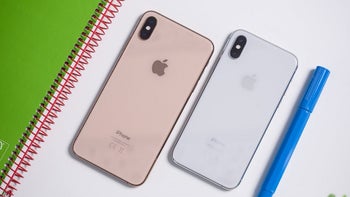 A tweet sent out by NBC's Today Show
on Friday (via
Apple Insider
) includes a video about a woman named Rachel Neal, who is a special assistant to the Federal Emergency Management Agency (FEMA). Neal, along with her boyfriend and some others, had chartered a boat to take them to an island off the coast of Okinawa. But on the way back, they encountered high seas that capsized their boat. All eight passengers donned life jackets and jumped overboard.
Since Rachel works for FEMA, she had the presence of mind to bring a "Go" bag with her, containing things that could be helpful in an emergency. Inside the bag was Rachel's phone, and her boyfriend's phone. First, they tried his handset, but it had too much water damage to work. Luckily, Rachel's iPhone (model unspecified) was working despite getting wet, and after 90 minutes the Japanese Coast Guard rescued all eight passengers.
The only thing we know about the life saving iPhone was that it had an IP rating. The
iPhone 7
through the
iPhone XR
all carry an IP67 rating, which means that those models can be submerged to a depth of 3 feet, 3 inches for as long as 30 minutes, and emerge unscathed. The
Apple iPhone XS
and
iPhone XS Max
each sport an IP68 rating. Those models can be submerged in nearly 5 feet of water for up to 30 minutes without damage.
Even with an IP rating, salt water is generally not good for electronic devices, which makes Rachel's experience unusual. She says that she is still using the same iPhone as her daily driver today. You can check out the clip directly below.
Recommended Stories